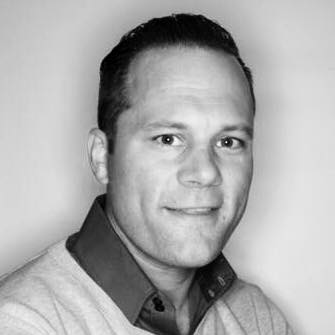 Jesse Oliver Binkley
Senior Mortgage Loan Advisor
MLO 130627
206.898.3990
jbinkley@allsquaremortgage.com
Jesse is a seasoned mortgage advisor with over 15 years in the mortgage industry specializing in residential purchase and refinance loans of all types. Founded in 2012, All Square Mortgage is a leading mortgage broker with access to 50 plus wholesale lenders which gives Jesse the competitive advantage in the marketplace to close loans that others can't.
Jesse adheres to these 3 core principles when working with his borrower clients and realtor partners:
1. The borrower must be matched with the best loan program and terms for their current, and long term needs and goals.
2. The transaction will be educational, efficient and results-driven.
3. The borrower will be comfortable throughout the process and communication will be transparent, timely and reliable.
As a lifelong Seattle local, Jesse Binkley understands that it is the people that make this community such a great place to call home. He is a former University of Washington football team member and received his BA in Business Administration from the University of Washington. Jesse enjoys the outdoors, exploring the city and supporting local businesses with his wife and family.
"Whether you're buying, selling, refinancing, or building your dream home, you have a lot riding on your loan specialist. Since market conditions and mortgage programs change frequently, you need to make sure you're dealing with a top professional who is able to give you quick and accurate financial advice. I have the expertise and knowledge you need to explore the many financing options available including VA, FHA, Conforming, Jumbo and Non-QM. With over 15 years of experience in the mortgage industry, I have built a solid reputation based on trust, expertise, client satisfaction and providing competitive products and pricing."
"Ensuring that you make the right choice for you and your family is my ultimate goal. And I am committed to providing my customers with mortgage services that exceed their expectations. I hope you'll browse my website, check out the different loan programs I have available, use my decision-making tools and calculators, and apply for a loan in just four easy steps with the short form Application."
"After you've applied, I'll call you to discuss the details of your loan. As always, you may contact me anytime by phone, text, Zoom, fax or email for personalized service and expert advice."
Our mission is to serve our customers with honesty, integrity and competence. Our goal is to provide home loans to our clients while providing them with the most competitive interest rates and closing costs possible. Furthermore, we pledge to help borrowers overcome roadblocks that can arise while securing a loan.